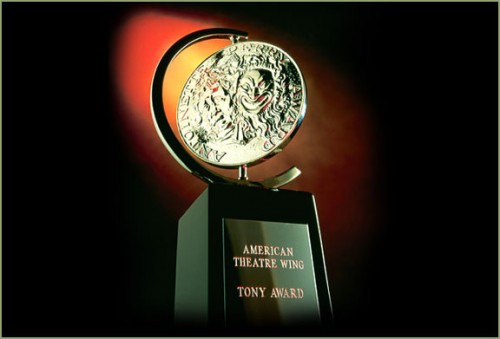 The Tony Awards are coming up on Sunday and we've got our tap shoes shined and our jazz hands ready. Let's take a look at a few apps that will help us navigate The Great White Way the next time we're in The Big Apple. iBroadway offers show information including venues, scheduling and ticket information. On the opening page, their search feature allows you to narrow by genre so that you can search by musicals, plays, dance, comedy or drama. Once you've chosen a show, you can buy tickets, get a map to the theater, watch videos and find information about the cast. You'll also see details such as runtime and audience. You can also connect direct from here to iTunes if you'd like to purchase music from the show. iBroadway is free for iPhone.
ILoveNYTheater from The Broadway League offers similar features and also includes a guide to restaurants and hotels in the Theater District. One cool feature of this app is that you can purchase tickets "direct from the theatres' official ticketing offices in real time without broker markups." ILoveNYTheater is also free for iPhone.
"At The Booth" was called "The best thing to happen to New York theater since the introduction of the TKTS booth!" by Entertainment Weekly. If you've never been to the TKTS booth in NYC, it's a big ticket center in Times Square where you can buy same-day, discounted tickets to Broadway Shows. "At The Booth" will not only tell you which shows are on sale and at what discount, but also how long the line is! Trust us, if you've never been to TKTS, knowing all of this information ahead of time is really handy. "At The Booth" is 99¢ for iPhone and Android.
Not jetting off to NYC any time soon? No worries. TheaterMania will tell you which Broadway shows are heading to your city. Cities include Boston, Chicago, DC, Las Vegas, London, LA, Minneapolis, Philadelphia, San Francisco and Seattle. TheaterMania is free on iTunes.