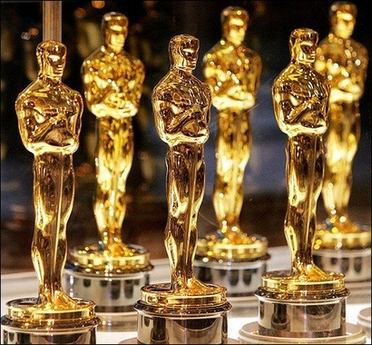 The countdown to Oscar is on! Will it be The Social Network or The King's Speech? Natalie Portman or Annette Bening? Colin Firth or Jeff Bridges? Well, we can't help you with those questions, but we can offer a little insight on the business side of the Oscars. According to Kantar Media, over that last decade advertisers have spent over $720 million dollars during the Oscar broadcast. This year a 30 second spot will run about $1.7 million. Over the past five years, more than half of the ad revenue has come from only five companies: Coca-Cola, JC Penney, General Motors, American Express and MasterCard International. However, the recession has opened up the way for a few first-time advertisers who were responsible for about 48% of 2010's Oscar advertising. Hate commercials? Good news; the Academy Awards have limited commercial time: just 8-10 minutes per hour. The Super Bowl has about 13-14 minutes per hour while a normal broadcast television show has 14-16 minutes.
If you're looking for more research on the business of movies, the Motion Picture Association of America has a great Policy & Research section on their website. They provide industry reports showing the economic impact of the movie and television production industry as well as state by state statistics. The state statistics are great and show not only economic impact but also the number of movies and television shows filmed in each state as well as each state's production incentives.  Fun facts from the site include:
To qualify for incentives in Texas 70 percent of the production crew, actors and extras must be Texas residents
The motion picture and television industry is responsible for 8,200 direct jobs and $268.6 million in wages in Oregon.
In 2008, 26 movies were filmed in Florida
To be eligible for incentives in Colorado, productions must spend at least 75 percent of expenditures in Colorado and 75 percent of the actors and crew must be Colorado residents.
Over two-thirds of the population (68%) – or 222.7 million people – went to the movies at least once in 2010.