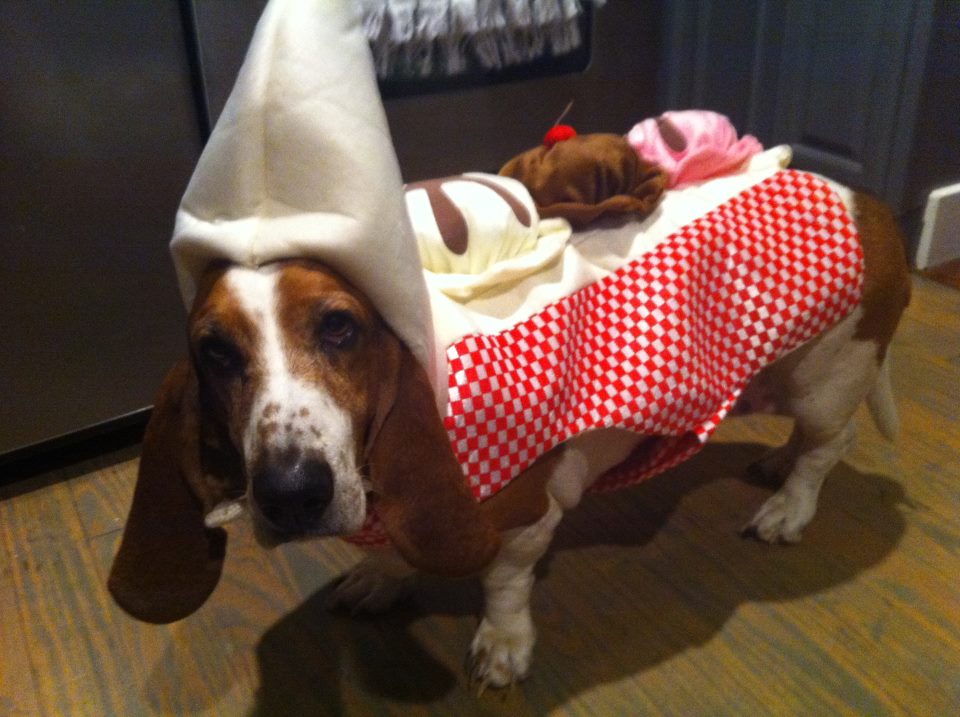 Happy Halloween from bizologie! According to a recent Harris poll, younger Americans, ages 18-46, rank Halloween as their third favorite holiday behind Christmas & Thanksgiving. 90% of all American kids will be trick-or-treating tonight and even 15% of us will dress up our pets--though we certainly don't know anyone around here who would do such a thing. Blink. Blink.
Before you grab your plastic pumpkin and flashlight to head out for the evening, let's take a look at the economic impact of Halloween:
According to the National Retail Federation, the average American will spend $72.31 on costumes, candy and decorations. That's up from just $66.28 last year.
Total Halloween spending is expected to reach $6.86 billion.
Halloween accounts for 23% of annual candy sales for the year according to the National Confectioners Association.
Morningstar reports an increase in commodities like cocoa, sugar, dairy and peanuts, but luckily these price increases haven't been passed on to consumers just yet. Hershey expects to raise prices early next year.
On behalf of everyone here at bizologie, we wish you a safe and Happy Halloween!
bizologie's own April Kessler, Starfleet Librarian